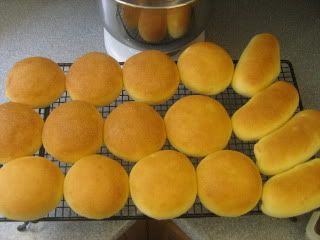 Makeshift Garlic Bread
*Inspired by too many left over Labor Day hamburger buns.
Ingredients:
Nearly stale hamburger or hot dog buns
Minced garlic or garlic puree
Butter or margarine
Procedure:
Preheat oven to 375. Mix together garlic and margarine/butter into an easy spread (if using butter, you may have to heat it to soften). Separate those buns and place them on a baking sheet. Spread your garlic mix. Bake until a bit brown on the top, but still soft inside. Maybe 15 minutes?
*Yes, I realize this recipe is vaguely dirty. Have fun with those unused buns!