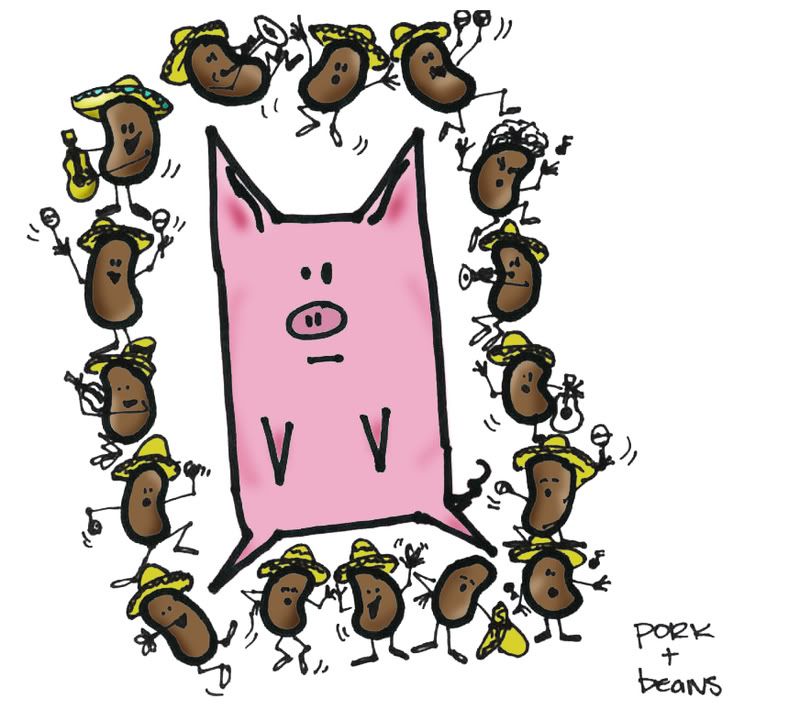 Pork N Beans
*Use generic if possible, unless your a couponer, then you probably have a stockpile of name brands!
Ingredients:
1 can of baked beans (make sure they have those hideous/tasty pork fat cubes in them)
6 or 7 hot dogs (hooray for nitrates!)
Brown sugar
Mustard
Procedure:
Open can of beans and pour into pot. Chop the hot dogs into size you prefer and add to pot. Squirt in some mustard and put a good sized handful of brown sugar in the pot too. (Sorry, I'm not much for measuring) Boil until it is cooked, serve in bowls. Bon Appetite!