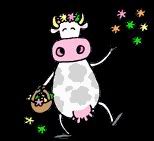 Hamburg Gravy
(yes it is spelled correctly)
*I do not measure and I am not a chef obviously.
Ingredients:
1 lb ground hamburger (the fatter the better, more grease)
A few tablespoons of flour for gravy
Instant mashed potatoes
Salt/pepper to taste
Water
Procedure: Brown the hamburger meat and salt to your taste. When you drain the grease, make sure you save it. Start up a batch of instant mashed potatoes. I'm sure the recipe is on the box and I'm too lazy to get a box and rewrite directions.
Now you are going to make gravy from the grease. You probably have your own style. I like to heat up some grease, add a little flour and make that brown. I just keep adding grease/flour/water/a little pepper and stir until I get the consistency correct. I know this is a complicated process, you'll just have to take my word for it.
You should now have gravy, instant mashed potatoes, and cooked ground meat. On a plate, put the mashed potatoes, then the meat, and then the gravy. It should look like a mountain. Hooray, it's done!